Water Damage

Water damage can become a major problem when not taken care of immediately. Normally, it takes time as both the homeowner and insurance company to come to an agreement. By then, the water problems in your home can result in mold and mildew.
Any type of water that enters your home can produce lots of damages especially to your furniture and other valuables. That is why you need insurance. Your insurance carrier can provide you with adequate coverage so that when there is water damage in the home, you can recover from it quickly.
Your claims adjuster will come out or either send a sub-contractor out to survey the damages. From there, they can survey all of your losses as well as things that can be repaired. One of those things is your flooring.
Flooring that has been water damaged can, most of the time, be dried out and replaced. Carpeting not so much as once water settles into it, it ruins it for life. This is why laminate flooring is a great idea for finished basements and rooms where water damage is possible.
Water damage is known as the sneaky enemy as it tends to seep into things that you would hardly notice and settle in ruining everything in its path. It doesn't have to turn out to be a nightmare as it can be more of a blessing in disguise for the fully insured.
Always be sire and have a plan that can be executed instantly because water can get high really fast depending on how sever the storm. If rain season upon you, then be sure and reach out to your insurance carrier to see what type of premium you possess.
Plans for water damage in the home: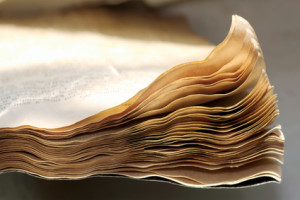 Move furniture & other valuables – Sometimes it's hard to replace something like an autographed book or a custom piece of furniture. This is why it's very important to move everything out of the way whenever you see water coming in. Getting items onto higher ground will prevent lots of losses from occurring. 

Lift draperies & curtains out of harm's way – Just like custom furniture, draperies and handmade curtains are regarded in the same way. Sometimes things like that cannot be replicated. Just lift them out of the way and hang them over the rod. This will help them out of the water and onto dry land. 

Pay attention to surroundings – Water travels faster than the blink of the eye. If you notice water coming onto the carpeting, then it's possible that it has already reached your walls which can result in immediate mold & mildew development. 

Seek immediate help – Upon spotting water coming in through your basement, take immediate action. Letting the problem go will make matters worse and your home inhabitable. 
There are quite a few insurance policies that do not cover flooding, but many cover water damages as they consider them to be two different things. Examples of supplemental coverage are leaks caused by passing storms that come into the interior ruining everything in its path. An example of water damages that will not be covered are hidden pipes that spring sudden leaks.
Always be sure and review your insurance coverage to see if you need more than it states. Having less could end up ruining your day whereas having too much can be a win, win situation. There is such thing as having too much coverage.
Cleaning up after water damage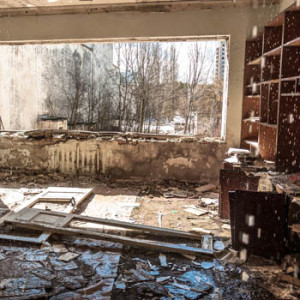 The day will come when clean up needs to occur. You can do this on your own or call in a specialist. The choice is up to you, but however you choose to do it, you're going to have to keep track of you losses. An insurance provider is not going to cut a check for things that cannot be proven.
It can be a sad time, after water damage has occurred, cleaning up all the memories that once was. But as a homeowner, you have to learn to live with tragedies like so and be able to pick up all the pieces in order to start all over again.
When water damages happen in the home, it's always best to call the insurance experts. In the meantime, make sure that you take all necessary precautions when there is a storm in your area. Remember, water comes in fast and tends to linger around running everything in its past.
Check Out Our Recent Articles About Water Damage
Surviving Water Damage Through Water Restoration

When spring rolls around, homeowners take better accounts of their homes because they know that the rainy season is upon them. Water damages can occur from storms including hurricanes, floods, tornadoes and more. Dealing with them becomes frustrating for most. This is why professionals offer water restoration.Water restoration is the act of removing water from...

Read More